PM gives half-year deadline for Transport Minister to pull Kyrgyzstan out of list of air carriers banned in the EU
23.11.2017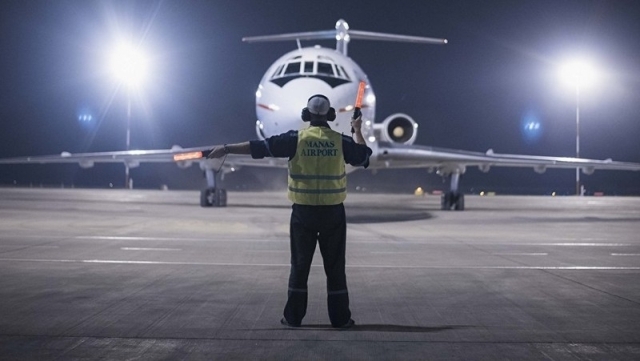 PM Sapar Isakov gave a half a year deadline to Minister of Transport Jamshitbek Kalilov to solve all the problems of the Civil Aviation Agency.
Speaking at a meeting of the Business Development and Investment Council held on the sidelines of the VIII Tourism Forum on development and promotion of tourism in Kyrgyzstan, Kalilov said one of the problems of the agency is frequent change of directors.
"Since its inception, 7-8 directors passed the scene. The number of ICAO recommendations grows by the year. The Agency lacks specialists and events to get Kyrgyzstan out of the blacklist," Kalilov said.
Isakov asked who hinders hiring new specialists.
"There are a number of international organizations ready to finance. When the Ministry of Transport oversees the civil aviation policy, the Ministry of Transport must execute it. It's unclear how it works. The head of the Agency cannot answer questions properly, there is no proper level of work and there are no experts, but these are basic needs. You must request international organizations to attract highly qualified professionals who will develop a working action plan. It is not difficult to get Kyrgyzstan out of the blacklist, we just need to take steps, which we don't do. I give you six months to solve all the problems," Isakov said.
Reported by AKIpress (Kyrgyzstan).