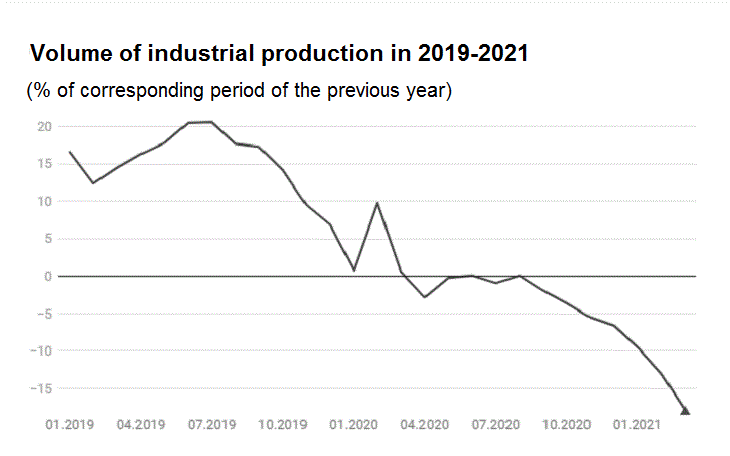 Kyrgyzstan continues to break anti-records. Industrial production in the republic in January-March fell by almost 18% compared to the same period last year. The value of manufactured products amounted to about 73 billion som. This was reported by the National Statistical Committee.
The decline is associated with a decline in the production of basic metals and finished metal products, except for machinery and equipment by 38% and chemical products by 28%.
The decline in textile production amounted to 16%, in the mining industry to 18%.
In addition to industry, negative trends were also observed in construction, where the decline in volumes amounted to 20%, wholesale and retail trade to 11%. In agriculture, on the other hand, volumes increased by almost 1%.
Reported by Asiais (Russia).