Kazakhstan intends to strengthen control on border with Kyrgyzstan
08.11.2017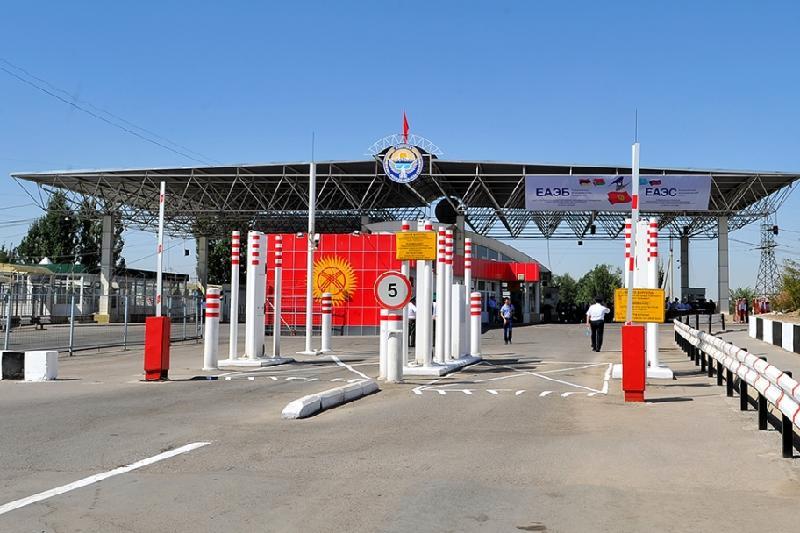 Kazakhstan intends to strengthen control on the border with Kyrgyzstan, Kazinform reported.
The deputy chairman of the State Revenue Committee of the Ministry of Finance of Kazakhstan, Gosman Amrin, named the conditions under which the situation on the Kazakh-Kyrgyz border could be resolved.
According to him, the problem arose because the large volume of goods brought into Kazakhstan in violation of customs, tax, phytosanitary and transport legislation. «This is a concrete fact, which is not just observed by Kazakhstan, but also by special monitoring of the Eurasian Economic Commission. It concerns consumer goods and high-taxed items, causing significant losses in import duties,» the report read.
«There is a problem, and it is recognised. Now the question is: how to solve it? I see one solution. It's cooperation. Unfortunately, if there is no cooperation, Kazakhstan is forced to carry out control measures unilaterally. During the last visit of the governmental delegation of Kyrgyzstan, we observed a continuing deadlock. What needs to be done first is to establish uniform cost indicators, so that the goods in Kyrgyzstan and Kazakhstan are labelled at the same price on which the same customs duties should be paid. Then there are no violations,» Gosman Amrin said.
Secondly, in order to avoid insinuations about abuse of the situation, the Kazakh customs officials suggested the Kyrgyz side to conduct joint control. «Come to us and stand on our side of the border, which has never happened. In return, let us also go and stand at your border. The answer, unfortunately, was not positive. They said that under their legislation, the Kazakh customs service cannot work on Kyrgyz territory. We said: well, come to us yourself and exercise joint control with us,» the deputy chairman of the committee said.
Thirdly, Kazakhstan offered an information exchange. «You give us information on which goods at which price come to Kyrgyzstan from Kazakhstan. We did it. Last week, we officially transmitted information. We have not received any information from them yet, we are waiting. Unfortunately, these activities were laid down in the roadmap to address problems related to violations. The road map hasn't yet been signed, no one has arrived yet. From our side, we gave everything we wanted, and now we are waiting for the reaction from the Kyrgyz colleagues,» he stressed.
Gosman Amrin assured that relations between Kazakh and Kyrgyz customs officers are quite professional.
"We are trying to convince that the only solution is to work together. This will remove any insinuations, increase transparency. If they refuse to give us information and will not work with us, we will be forced to strengthen control in order to prevent the flow of goods in violation of legislation." said Gosman Amrin
Since October 10, Kazakhstan has strengthened control on the sections of the Kazakh-Kyrgyz and Kazakh-Russian border. At the checkpoints, there are queues of heavy trucks moving to Kazakhstan.
By Anastasia BENGAR for 24.kg news agency