Kyrgyzstan government shuts Kaz Minerals mine for 3 months
03.11.2017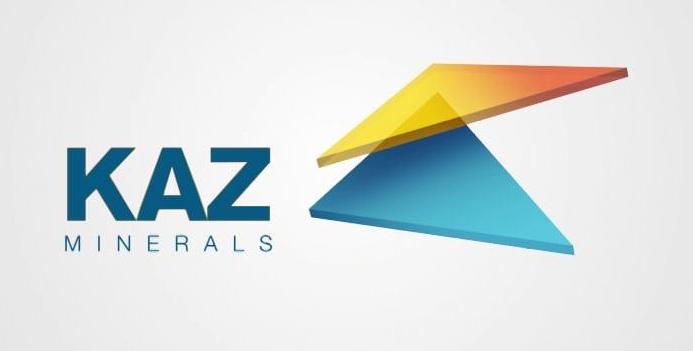 Kazakh miner Kaz Minerals said the government of Kyrgyzstan had suspended operations at its Bozymchak gold and copper mine on Thursday for three months.
Sponsored Stories
The London-listed company said it did not know why the operations had been suspended and the Kyrgyz government did not immediately respond to a request for comment.
"The group believes that Bozymchak is in compliance with its obligations and is in discussions with the relevant authorities to recommence operations as soon as possible," Kaz Minerals said in a statement.
A source familiar with the situation pointed to political disputes between Kazakhstan and Kyrgyzstan.
Some Kyrgyz leaders have accused Kazakhstan, a bigger and wealthier neighbour in central Asia, of interfering in its Oct. 15 election after Kazakh President Nursultan Nazarbayev met a Kyrgyz opposition presidential candidate.
Kaz Minerals operates several copper mines in Kazakhstan as well as Bozymchak in Kyrgyzstan.
Bozymchak produced 7,000 tonne of copper cathode and 38,000 ounces of gold bar in 2016.
Kaz Minerals on Thursday kept its 2017 copper production guidance at 250,000-270,000 tonnes.
Shares of the company fell more than 3 percent after news of the shutdown.
KAZ Minerals PLC ("KAZ Minerals" or "the Group") is a high growth copper company focused on large scale, low cost, open pit mining in Kazakhstan. It operates the Bozshakol and Aktogay open pit copper mines in the Pavlodar and East regions of Kazakhstan, three underground mines and associated concentrators in the East Region of Kazakhstan and the Bozymchak copper-gold mine in Kyrgyzstan. In 2016, total copper cathode equivalent output was 140 kt with by-products of 75 kt of zinc in concentrate, 120 koz of gold bar equivalent and 3,103 koz of silver bar equivalent.
The Group's new operations at Bozshakol and Aktogay are delivering one of the highest growth rates in the industry and transforming KAZ Minerals into a company dominated by world class, open pit copper mines.
Bozshakol is a first quartile asset on the global cost curve with an annual ore processing capacity of 30 million tonnes and a mine life of 40 years at a copper grade of 0.36%. The mine and processing facilities will produce an average of 100 kt of copper and 120 koz of gold in concentrate per year over the first 10 years of operations.
Reported by Radhika Rukmangadhan, Arathy S Nair and Zandi Shabalala for Reuters, company information.