450 people invited to Sooronbai Jeenbekov's inauguration, budget approved at $120,000
24.11.2017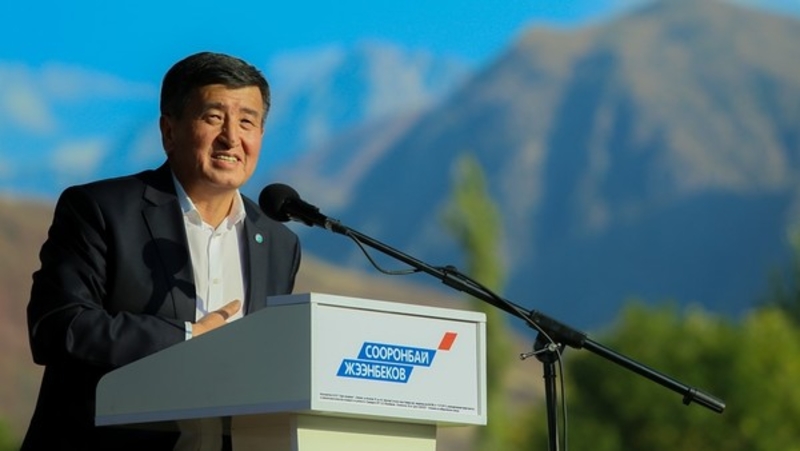 450 people were invited to President-elect Sooronbai Jeenbekov's inauguration.
The organization committee had a meeting on November 21 to discuss ongoing preparations for the event. Inauguration budget was approved at 8.4 million som ($120,000), the press service of the president said.
Among the guests are the Heroes of the Kyrgyz Republic, public figures, artists, lawmakers, government members, diplomats and representatives of international organizations.
The inauguration is set for start at 10 am on November 24, venue - reception house Ene-Sai at the Ala-Archa state residence.
Jeenbekov will be sworn in as the president. Commander of the National Guard Almazbek Karasartov will give a report to Sooronbai Jeenbekov, who will become a commander-in-chief.
Some central streets of Bishkek will be closed on the inauguration day of the President of Kyrgyz Republic on November 25, the mayor's office reported.
Traffic movement will be restricted on Chingiz Aitmatov, Manas and Chuy streets on this day.
The roads will be blocked in the morning from the White House to the Ala-Archa state residence, the patrol police told AKIpress.
The inauguration ceremony of President Sooronbai Jeenbekov will be held in the Enesai Reception House in the State Residence Ala Archa.
Reported by AKIpress (Kyrgyzstan).