Atambayev says he can't wait to leave
17.11.2017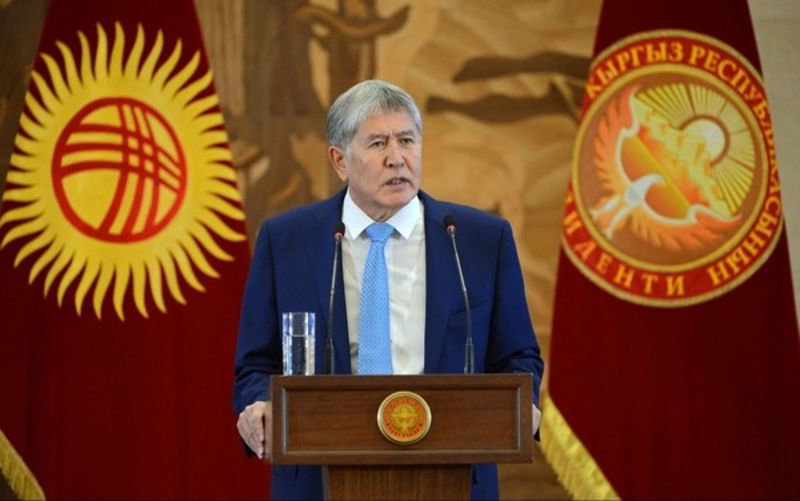 President of Kyrgyzstan Almazbek Atambayev said Thursday that he can't wait to leave.
At the state awards ceremony, head of state thanked all gathered and said it is a pleasure to hand them awards.
"Today we have here representatives of national stature, the Bishkek and Osh mayors are among them. They've done a tangible job, which is why I asked to include them. Today is a very happy day for me because Kyrgyzstan is gradually coming on stream. Each of you deserves this award," he said.
He said sometimes these 6 years he was a president seemed like 26 years. "It wouldn't be possible without people's support and I am grateful for that," Atambayev said.
He recollected how people supported him and sent warm wishes when he had heart issues last year.
"Ruling the country these six years was hard because of the chaos that was everywhere -- in the army, police, power structures. As one Chinese official told me, it's easier to run China than Kyrgyzstan. It was. But not now. Now we have completely different country and I can transfer power with peace in my mind, because I know we have people like you," Atambayev said.
Reported by AKIpress (Kyrgyzstan).