Kyrgyz and Kazakh FMs recognize need for early resolution of trade and economic issues
13.11.2017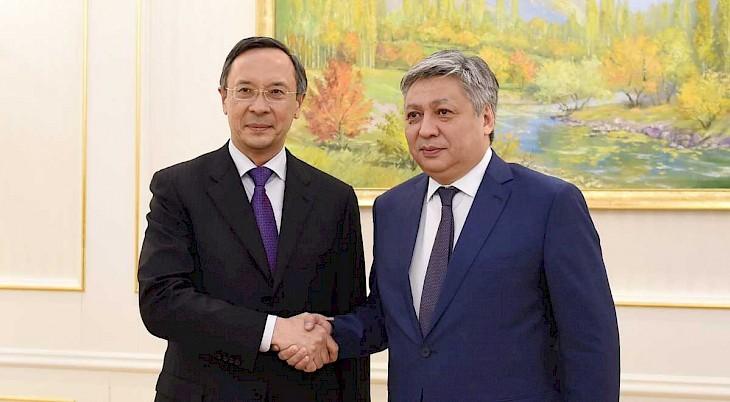 Kyrgyz Foreign Minister Erlan Abdyldaev and Kazakhstan Kairat Abdrakhmanov met n the Uzbek city of Samarkand, on Nov. 9.
The sides discussed aspects of regional and bilateral cooperation, problematic issues of integration within the framework of the Eurasian Economic Union, the website of the Kazakh Foreign Ministry said.
The ministers stressed the mutual interest in strengthening bilateral Kyrgyz-Kazakh relations and the need to resolve the accumulated trade and economic issues as soon as possible.
The ministers agreed to intensify contacts through the foreign policy departments of the two countries.
Abdyldaev and Abdrakhmanov arrived in Samarkand to participate in the international conference on security and sustainable development in Central Asia and the next dialogue "Central Asia - the European Union".
Reported by Kabar (Kyrgyzstan).