Kyrgyzstan's GDP increases by 6.9%
14.08.2019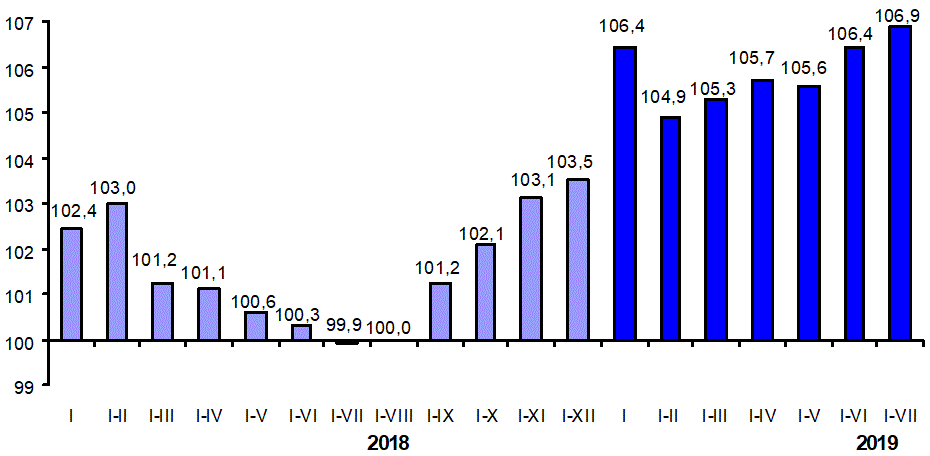 According to preliminary estimates, the gross domestic product in January - July 2019 amounted to more than 284 billion som and increased by 6.9% compared to the same period last year, the National Statistics Committee of Kyrgyzstan reported.
Excluding enterprises developing the Kumtor deposit, the volume of GDP in January - July 2019 amounted to about 252 billion som and increased by 3.1%.
The volume of industrial production amounted to more than 150 billion som and compared with January - July last year increased by 19.5% due to a twofold increase in metal ore production, production of basic metals by 49.5%, in textile production by 29.8%, crude oil and natural gas production by 14.9%, as well as coal by 14.5%.
Positive trends are observed in agriculture, where the growth in volumes amounted to 1.9%, in construction to 6.9%, wholesale and retail trade to 4.7%.
Reported by Akchabar (Kyrgyzstan).